** De nya avsnitten är bra.
Det första gjorde mig mer än bara tårögd.
Den andra avsnittet är också bra om man helt ignorerar deras "äventyr".
** Ja jag förstår att det absolut är en Big Deal att den nya Corvetten har en mittmonterad motor.
Och att de numera (eller sedan förra?) går att få med ratten på höger sida av bilen.
Och ja den nya (Speciellt Z06) är grym!
Men det känns ändå som om folk är jätteförvånade över att Corvette kan bygga snabba bilar, och helt har glömt vad de har åstadkommit tidigare.
För visst slog C6 Z06 banrekordet just då på Top Gear?
Snabbare än både Zonda och Koenigsegg?
Jag ska leta upp det klippet.
Corvette Z06 | Car Review | Top Gear
Okej, jag hade halvt rätt.
Inte snabbast men väldigt snabb.
** Sen behöver vi gång på gång påminna världen om att en gammal Corvette C4 var världens snabbaste bil i över 20 år.
Och sen C4 ZR1 som jag får mer och mer habegär efter igen efter alla dessa år..
Jag känner nu att alla dessa år som jag tjatade om att jag ville ha en C4 igen, ja det var ju en ZR1 jag hade back in the days, så givetvis är det en ZR1 jag borde ha idag med hehe.
Men ja, den bilen är verkligen underskattad, jag har nog redan en massa inlägg om C4 ZR1.
Den LT5 motorn spöade allt på sin tid, inte ens Ferraris V12or kunde mäta sig med den.
Ja Testarossan hade 10 hk mer men rätt mycket mindre vrid.
Och då snackar jag om den första LT5an med 375 hk, inte den senare 405 hk versionen.
1991 Chevrolet Corvette ZR1 LT5: Muscle Car Of The Week Episode 262
C4 ZR-1 slog 7 hastighetsrekord på en och samma gång.
100 miles at an average of 175.6mph,
500 miles at an average of 175.503mph,
1000 miles at an average of 174.428mph,
5000 kilometres at an average of 175.710mph,
5000 miles at an average of 173.791mph,
12 hours at an average of 175.523mph, and
24 hours at an average of 175.885mph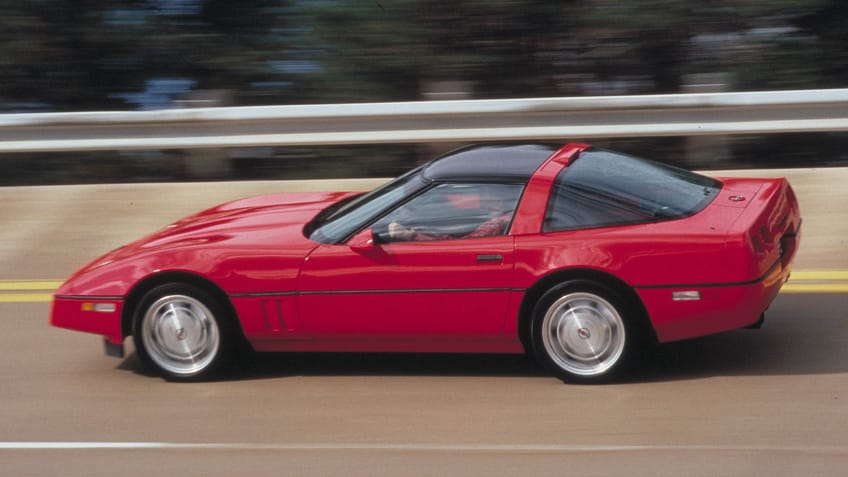 Ja de andra har också varit grymma såklart =)
C6.R krossade ju allt på sin tid.
Om jag minns rätt så vann de den amerikanska Le Mans serien 4 år i rad, tills de skrotade hela den klassen just för att C6.R var FÖR framgångsrik.
Sånt är så tråkigt och så vanligt.
Och nu då C8 Z06, som jag tror kommer att spöa väldigt mycket..
Den bilen är redan legendarisk.
V8an som bara råkade bli den starkaste sugis V8an någonsin..
Exclusive First Drive: 2023 Corvette Z06 | Jay Leno's Garage
Chevy Corvette Z06 vs. Stingray | Top 10 Differences Between the 2023 Corvette Z06 & 2020 Stingray
2023 Chevy Corvette C8 Z06: Here's a Thorough Tour of this Beast!
(Visited 10 times, 1 visits today)