När jag ska köpa skor allmänt, dvs när jag inte är ute efter en specifik sko, så går jag in på en webshop, väljer Herravdelningen och storlek 46, så jag inte slösar tid med att gå igenom 20 sidor med skor som inte finns i min storlek.
På Size?.com (ja sidan heter "storlek?") så dyker det upp ett par skor som jag verkligen vill ha!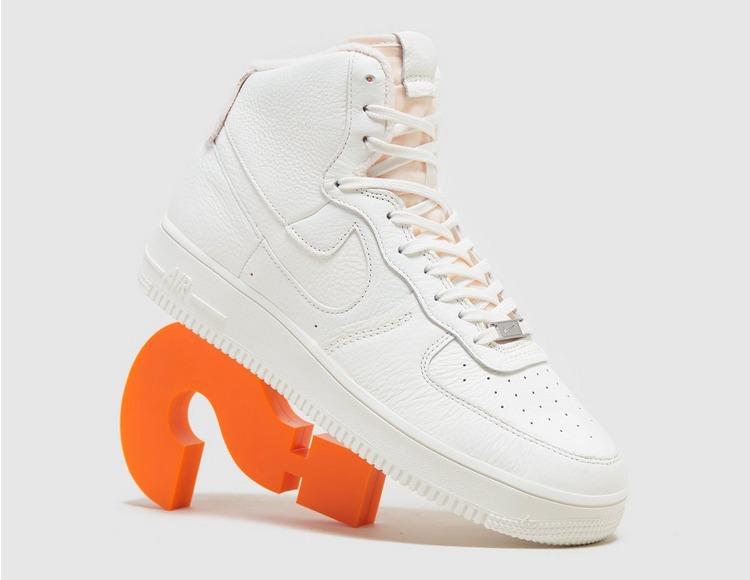 Jag gillar verkligen dessa, lädret ser så nice ut!
Jag tolkar de som en hög version av de låga AF1 Craft jag har.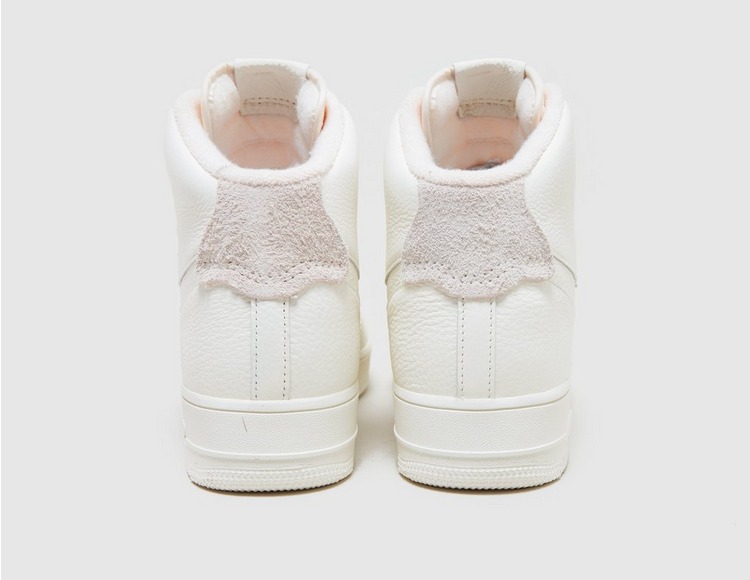 MEN!
Som vanligt med alla andra skor jag vill ha så är det en tjejsko, som släpps enbart i tjejstorlekar.
Och som jag har nämnt nu ett par gånger så tillverkas tjejskor idag upp till dam 47.5, vilket ska motsvara en herr 46, men en smal sådan, och eftersom jag har breda fötter så har jag inte "vågat" testa en Dam 47.5 (jag orkar aldrig skicka tillbaka saker)
MEN! , eftersom killar köpte dessa tjejskor i stora storlekar så gjorde Nike som såhär.
1: Började tillverka skorna till killar också i herrstorlekar.
2: Bestämde sig för att ha ett och samma storlekssystem för både killar och tjejer, så en 44 dam motsvarar en 44 herr.
3: Slutade sälja tjejskor i Sverige i storlekar större än 44.
Vad gissar du på?
Helt rätt, de slutade sälja tjejskor i större storlekar än dam 44 i Sverige, kanske till och med Nike Europa.
Just för att det inte ska vara så orättvist att killar köper de stora storlekarna……………….?
Jämställdhet var det va?
För att det mest feministiska att göra är att göra så att killar med stora fötter, tjejer med stora fötter, transor med stora fötter, icke binära utan stora fötter inte kan köpa tjejskor, så Nike väljer hellre att inte sälja alls än att sälja till folk med stora fötter, oavsett kön, bara för att killar inte ska köpa tjejskorna ifrån tjejerna….HUH!?
Så tyvärr så har jag inte ens haft möjlighet att testa dessa i 47.5
Så nu till saken.
Jag går in på Size?.com som i Sverige blir sizeofficial.se, och där gör jag som vanligt, väljer "Herr" – "Skor"- 46.
Där dyker dessa skor upp! Och de finns både i 46 och 47.5…
Så då är min fråga.. Dyker de upp under min filtrering för att sökmotorn säger att en 46a ska passa mig, eller för att en 47.5 ska passa mig?
Så jag skriver till deras Size? experter igår natt, eller natten till idag.
How can we help? We'll get back to you when the store reopens.
Yesterday, 02:52
Hi
I want to buy the Nike Air Force 1 High Sculpt,
I am a US12/EU 46, mens, but im pretty sure that this shoe are om women sizing, so if i choose 46 on the site, will i get a pair that fits me as a normal 46?
Yesterday, 02:52
Hi, I'm Loukas
I'm an expert at Size?
Please bear with me a moment
I believe they would fit as a normal 46 yes, we have some jn-store and the EU sizes reflect the UK and US sizes.
It's been a pleasure speaking with you today, please let me know if I can assist with anything else.
Yesterday, 10:18
Hi. I don't mean if there is any difference between US and EU sizes, I'm wondering if these are a Women size 46 or a men size 46.
Yesterday, 12:12
You're chatting with Loukas
A 46 should be the same for both mens and womens
Yesterday, 12:14
But it's not…. A Women 46 is like a mens 44,5. You should know this.
Yesterday, 13:54
You're chatting with Oscar
Hi, I'm Oscar
I'm an expert at Size?
Yesterday, 13:55
Since you have the shoes in store in size 46. Measure the length of them and another pair of Air Force 1 for men in size 46.
Yesterday, 13:55
Each brand will measure out differently, however they are all around same area size-wise. Is it a specific model you are referring to?
Yesterday, 13:58
Hi. Can't you see the chat above? I'm talking about the Air Force 1 Sculpt
Yesterday, 14:00

As per the Nike website showing they're size guide for mens,womens sizing. Which includes women us and mens us, uk and EU
I hope this clears things up.
Yesterday, 14:05
Just as I thought. So your college earlier was wrong and now my size is sold out
Okej, precis som jag trodde, och där så var skorna som jag hade i min kundkorg slutsålda..
Så om den där storleksexperten på Size? hade kunnat sitt jobb så hade jag kunnat köpa skorna som jag velat ha länge.
MEN!!!!
Nu till det som stör mig nästan lika mycket.
Nu när de där 47.5 dam som motsvarar en smal herr 46 är slutsålda, så dyker skorna ÄNDÅ upp när jag gör samma filtrering
Du har valt
Så då är det dubbelfel, de visar en tjej 46 under min filtrerar som ska passa mina herr 46 fötter.
Vi får se vad de säger om detta när de svarar.
UPDATE
Unfortunately we only have up to a size 42.5 in store. As for the issues with your internet filtering, this is something we are unsure of but will be certain to make sure this issue is fixed as soon as possible. We are very sorry for the problems you have encountered through the size website. We hope you have a lovely day, if there are anymore questions you have please feel free to ask.
Och de dyker fortfarande upp under min filtrering.
(Visited 33 times, 1 visits today)