Detta inlägget kommer bara se rörigt ut för att jag kommer att klistra in mitt gamla inlägg nedan, där alla bilder är borta som vanligt..
Men jag ser ju ändå bloggen främst som ett uppslagsverk ändå så.
Jag skulle själv vilja skriva en KORREKT lista för alla dessa påhittade ord och förkortningar, men det är ju tyvärr inte så dessa ord används idag.
Speciellt när det kommer till DS/Dead Stock eller ännu värre när folk skriver VNDS, vilket då ska betyda "Nästan inte ouppackade från lådan", vilket skulle vara ungefär som att säga "Han är nästan oskuld".. Huh?
Så jag bara kopierar in andras inlägg så att ni har en ordlista att söka er igenom iallafall.
Detta är kopierat från Highsnobiety
https://www.highsnobiety.com/p/sneaker-terminology-glossary/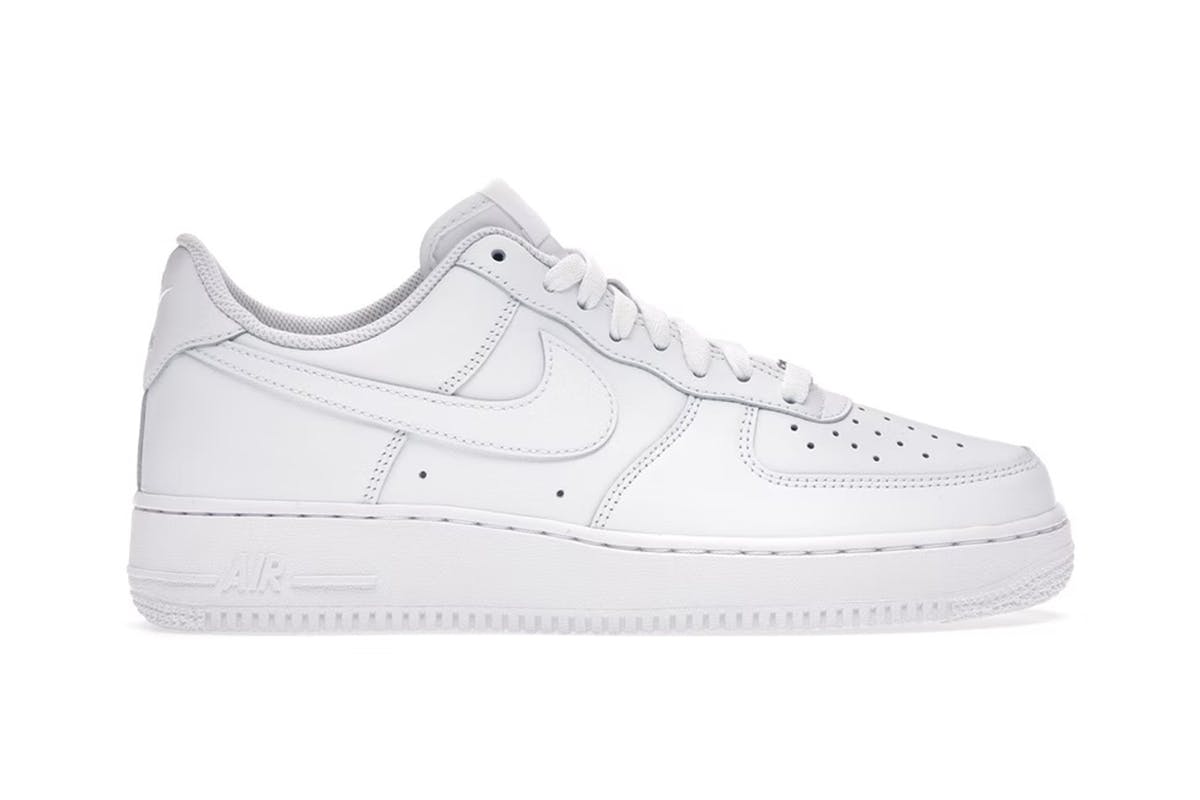 General Sneaker Terminology
GR: GR stands for "General Release." GR sneakers are your AF1s, adidas Forums and New Balance 550s: the sneakers you can walk into a store and buy for retail price. If you want to get very technical, GR can mean any sneaker released to the public, which would include collaborations. But generally, when people say GR, they mean sneakers that are very widely available.
OG: OG stands for "Original" – although, as aforementioned, it once stood for "Original Gangster." The term OG may be used to refer to the earliest release of a silhouette, a classic colorway, or a faithful reissue.
PE: PE stands for "Player Edition" or "Player Exclusives." Quite simply, this means the shoe has been created especially for a certain athlete – typically a basketball or American football player. Real PEs are incredibly hard to come by, though some PEs have been later released to the public.
Bred: Bred stands for "Black and Red." Some of the most popular drops in sneaker history have been Bred colorways, including the Yeezy Boost 350 V2 "Bred" and Jordan 1 High OG "Bred." The term originates from the Nike Air Jordan line, though, as mentioned before, has been appropriated by sneakerheads for any shoe that is black and red.
WTB: WTB stands for "Want To Buy." This abbreviation is used by collectors and hypebeasts alike who are yearning for a specific pair of sneaks. You'll most likely find this abbreviation in buying and selling groups.
WTS: WTS stands for "Want To Sell." Needless to say, this abbreviation is popularly used on the resale market by those who are keen to part ways with a pair of kicks.
WTT: WTT stands for "Want To Trade." Browse through a sneaker forum, and you're likely to spot this abbreviation several times, followed by a list of sneakers the person is willing to accept as trades.
BNIB: BNIB stands for "Brand New In Box." Frequent sneaker sellers employ this abbreviation to inform buyers that a particular pair of sneakers are unworn and will be shipped in their original box.
DS: DS stands for "Deadstock." DS shoes are box-fresh pairs of releases that are no longer purchasable outside of the resale market. Similar to GR, deadstock's actual meaning has changed over the years. It technically means that the sneaker is no longer sold by retailers, but it has been adapted to mean box-fresh sneakers that have never been worn.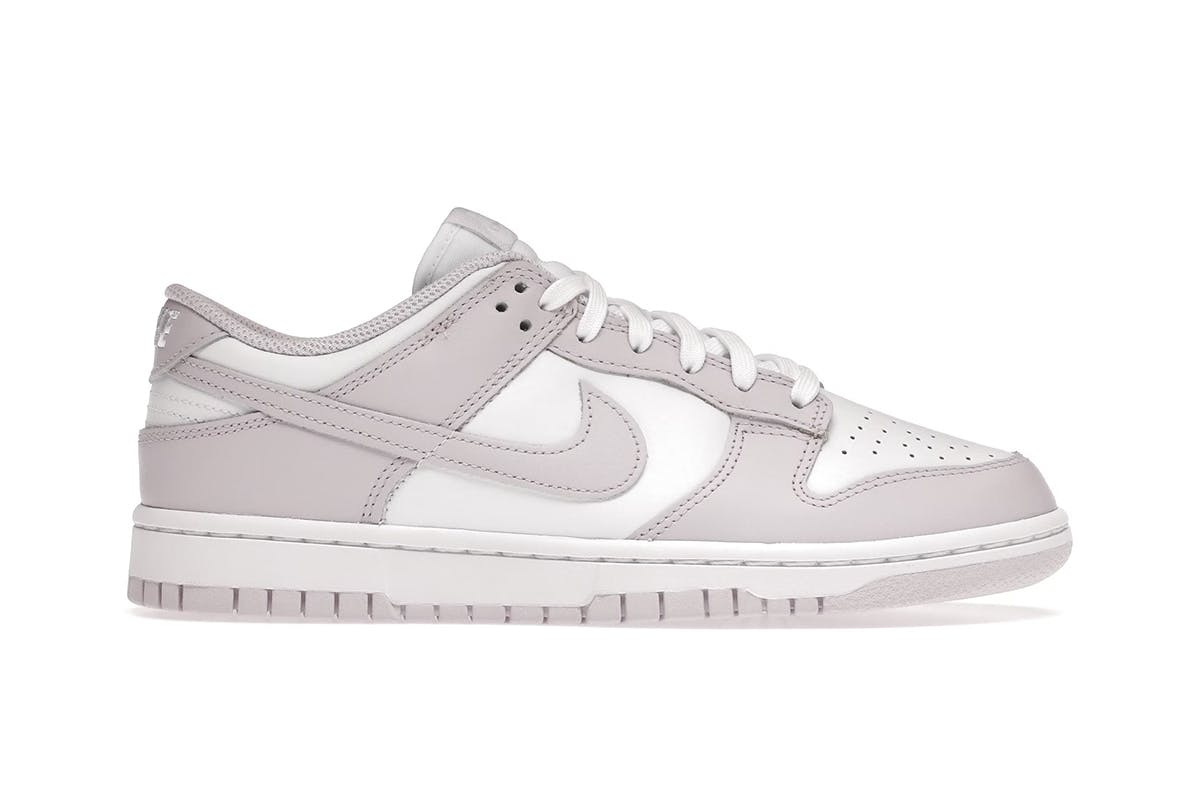 TTS: TTS stands for "True to Size." This abbreviation is applicable to sneaker models that provide the intended on-foot experience if you purchase them in your accurate shoe size.
W: W stands for "Women's." If the name of a sneaker is punctuated by W, it's paramount that you remember to opt for your women's size, not your men's size, when purchasing the shoe.
GS: GS stands for "Grade School." As you would expect, GS is a term attached to sneakers appropriate for children.
PS: PS stands for "Preschool." PS sizes are typically smaller than GS sizes as they are produced for younger children.
TD: TD stands for "Toddler." There is usually some overlap between TD sizes and GS sizes, but TD sneakers are usually available in smaller sizes.
Nike Sneaker Terminology
SB: SB stands for "Skateboard." It goes without saying that the Nike SB line caters to skateboarders. Each silhouette – from the Nike SB Dunk to the Nike SB Janoski – is created with the sport in mind.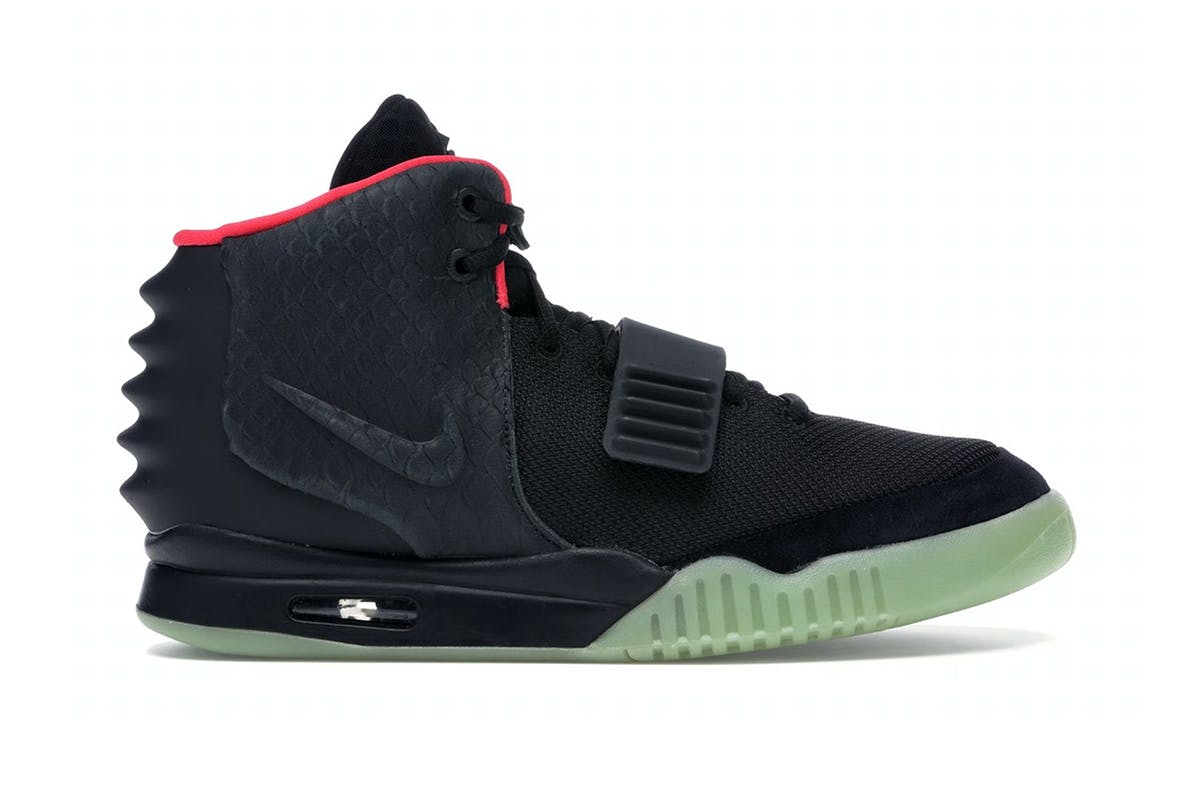 PRM: PRM stands for "Premium." Nike's PRM sneakers are a cut above GRs, normally because they're fashioned from high-quality materials and adorned with intricate details.
SP: SP stands for "Special Project." If SP graces the name of a Nike sneaker, the shoe is traditionally constructed from premium materials, created by the NikeLab team or is the result of a collaboration.
NRG: NRG stands for "Energy." Nike reserves the NRG terminology for momentous, hype-worthy projects, including the Air Yeezy 2 and Union x Air Jordan 1.
QS: QS stands for "Quickstrike." If QS is incorporated into the name of a Swoosh sneaker, the shoe will be released – or was released – in limited quantities. Bearing this in mind, sneakerheads will have to think fast and act quickly when endeavoring to get their hands on a pair of QS kicks.
HS: HS stands for "Hyperstrike." Pairs of HS sneakers are scarcer than QS creps, and, consequently, may only be available at Nike.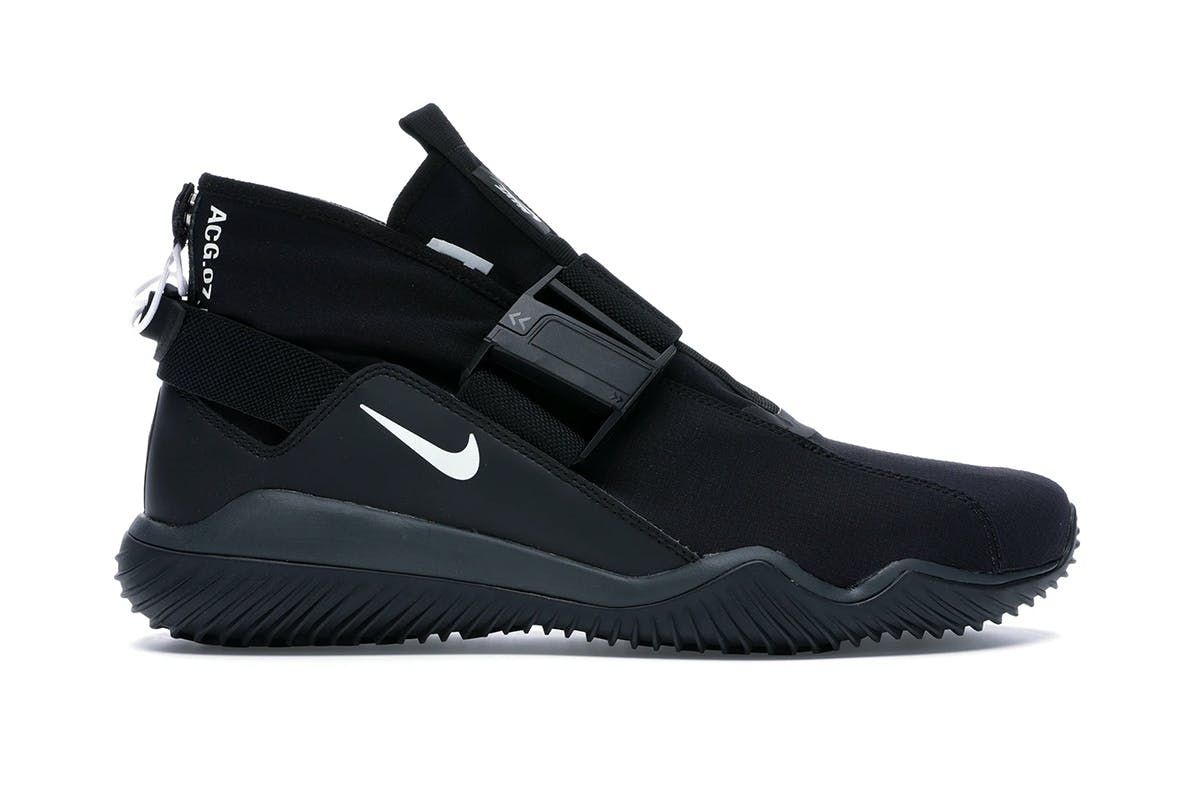 EP: EP stands for "Engineered Performance." Sneakers that fall under the EP umbrella are constructed with a practical, uber-durable rubber; ergo, Nike EP kicks are ideal for those with an affinity for the great outdoors.
ACG: ACG stands for "All Conditions Gear." Introduced in 1991, the ACG acronym describes sneakers – and apparel, for that matter – that are appropriate for modern-day adventurers who tread on various terrains.
HTM: HTM stands for "Hiroshi, Tinker and Mark" (Fujiwara, Hatfield, and Parker, respectively). The illustrious HTM trio have been known to combine their skills, knowledge and imagination to dream up new Nike sneakers and elevate classic Swoosh-adorned silhouettes. Naturally, they do this for the sake of innovation.
adidas Sneaker Terminology
EQT: EQT stands for "Equipment." The Three Stripes terminology was first used in 1991 to describe sneakers that followed the form follows function principle, such as the EQT Support and EQT Cushion.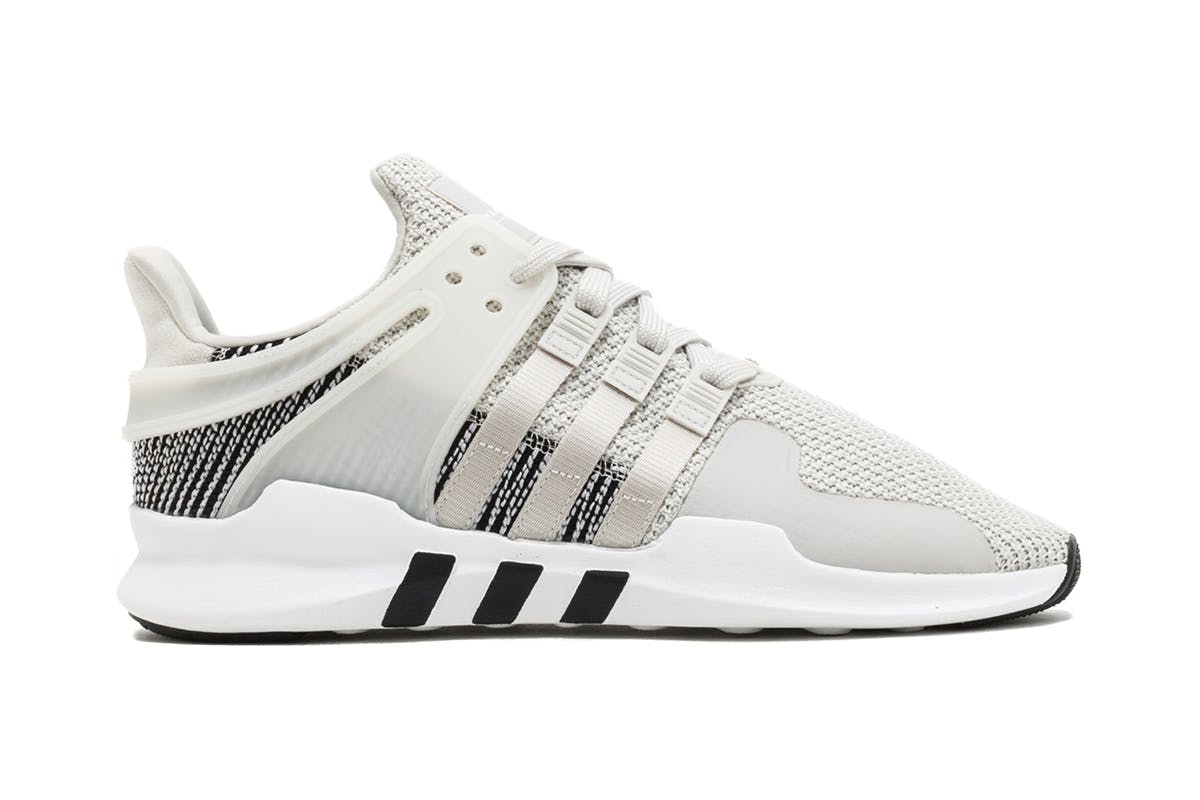 V: V stands for "Version." V1 refers to the first version of a silhouette, V2 refers to the second version, and so on. One can expect to encounter this particular abbreviation when shopping the ever-expanding adidas Yeezy line.
NSLTD: NSLTD stands for "Insulated." At the time of writing, this particular abbreviation is only used to describe one adidas Yeezy silhouette: the divisive Yeezy NSLTD BT. Aptly, they look super warm and cosy.
RNNR and RNR: RNNR, or RNR, stands for "Runner." Thus far, the terminology have been exclusively used by adidas Yeezy to label lifestyle silhouettes – including the Yeezy Foam RNNR and Yeezy Knit RNR – that are perfect for slipping on to run errands.
SPLY: SPLY stands for "Supply." adidas Yeezy disciples will be familiar with this terminology as "SPLY-350" embellishes the sidewall of sought-after Yeezy Boost 350 V2 colourways such as the "Beluga," "Zebra" and "Semi Frozen Yellow."
MX and MXT: Although it's yet to be confirmed, it appears as though MX and MXT stand for "Mix" and "Mixed." These terminologies are associated with adidas Yeezy colorways that are characterized by their swirled aesthetic – patterns redolent of marble or stirred paint.
CMPCT: CMPCT – another ambiguous adidas Yeezy sneaker terminology – presumably stands for "Compact." If this is the case, the recently-debuted Yeezy Boost 350 V2 CMPCT is either named after its sock-like fit or the fact it's easily stored away thanks to its unstructured, flexible design.
https://youtu.be/5vIgEQXnWb4
Ordlista finner ni nedan
Från Solecollector
The Essential Guide to Sneaker Vocabulary
by Nick Engvall
Like many subcultures, the world of sneaker collecting has its own vernacular that may seem like a foreign language to the uninitiated. If you're new to this world, it can be intimidating. And even if you've been around for years, there may be a few terms you've never understood and have been embarrassed to ask about. Sole Collector has compiled a glossary to help guide your way through the complex world of sneaker lingo. Read below to get your knowledge up.
Aglet
Those metallic things on your lace tips that nobody cared about until Yeezy taught them about them.
…..
Usage:  Aglets are dope on Yeezys, but using Yeezy aglets on other shoes is whack.
Airs
The old guy on the block's way of describing Air Force 1s.
…..
Usage: "All I need Rocawear… (check) Nike Airs… (check) Mean bucket… (uh huh)" – Jay-Z
B-Grade
Discounted and outlet quality sneakers that didn't meet quality control standards. How resellers get rich.
……
Usage: You got B-Grade Banned 1s? You weak, son.
Beaters
Shoes you wear regularly and don't care about cleaning up. Unless you're trying to be a cool guy. In that case, you may have worn them twice to stunt on Instagram.
…..
Usage: Had to make a bodega run, so I threw on my beaters.?
Bespoke
A one-of-a-kind creation you make at Nike's design studio in New York City.
…..
Usage: Mayor is the king of Bespoke Air Force 1s.
BHM
Short for Black History Month. BHM is basically a way for brands to make themed sneakers that are irrelevant to what they are supposed to represent.
…..
Usage: Celebrate imaginary heritage with the latest BHM collection.
Breds
A term that is short for "black and red" that basically tells you someone is a n00b or band wagoner.
…..
Usage: I grabbed a new pair of Breds so I could take corny Instagram pics in my kitchen.
CDP
Abbreviation for Countdown Pack, a series of two-sneaker Air Jordan packs in which both sneaker models added up to the number 23.
…..
Usage: The Jordan CDP releases meant you could get one dope shoe and one whack shoe in the same box.
Colorway
A combination of colors used to differentiate styles. Usually shortened into 1 or 2 words, because sneakerheads are lazy. (see Bred)
…..
Usage: LeBron James wore over 50 colorways of the Nike LeBron 12 last year.
DBs
AKA, Doernbechers. A line of sneakers created for charity that goes to the OHSU Doernbecher Children's Hospital. Usually highly sought after and immorally priced in the resale market.
…..
Usage: Doernbecher releases are out of hand but hey, you got them Js though.
Deadstock
Dead, as in the stock that doesn't sell and sits on shelves. Nowadays, deadstock or DS is used to describe an unworn pair of shoes.
…..
Usage: I like searching old sneaker stores for deadstock gems.
Deubré
A term created by Nike for the jewelry-like accouterments that are placed on laces.
….
Usage: If your Air Force 1s don't come with a deubré they might be fake.
DMP
Short for the "Defining Moments Pack," that included a gold-accented Air Jordan 11 and Air Jordan 6 to celebrate the first of Michael Jordan's two championship threepeats.
…..
Usage: The original DMP Jordan release changed sneaker packs forever.
Factory Lacing
A term for the way laces come straight from the factory. Because, you know, nobody could re-tie laces in
the same way the factory does it.
…..
Usage: These shits ain't even been worn – still got the factory lacing and everything.
Flames
1.) A cool guy's way of saying the style of a sneaker is nice.
2.) Fire, or the fire emoji, can also be used for the same purpose.
…..
Usage: Man, those new Ronnie Fiegs is FLAMES.
Frags
Short for Fragments, a term used to describe one of the most hyped collaborators of all time, Fragment Design.
…..
Usage: The resell prices on Frags are bananas.
FSR
Short for "full size run." Usually refers to having all sizes between 7-12, including half sizes, depending on the retailer, brand, or model.
…..
Usage: Got a FSR of Jordans for sale before they come out on Saturday. #teamearly
GR
Short for "general release." The most common sneakers available, produced in generous amounts and typically easily available. The lowest of the low in terms of cool.
…..
Usage: I'm not into hyped shoes, so I wear GRs to show I'm an anti-hypebeast.
Grails
1.) The most desired sneakers in one's own opinion. Usually seemingly unattainable.
2.) Derived from "holy grail." In short, Yeezys.
…..
Usage: 1985 original Air Jordan 1 Royals should be your grails.
Heat
A cool guy term to say a sneaker is cool. See the irony there?
…..
Usage: I got a closet full of heat.
Highs
1.) High tops, Hi-tops, Hi, Aloha, Hola, etc.
2) Sneakers that are designed to rest above your ankles.
…..
Usage: You know a sneakerhead is real if they only wear Jordan 1 Highs. 
HOH
House of Hoops, a partnership between Nike and Foot Locker originating in Harlem, that has resulted in some great exclusives, long lines, and lots of violence.
…..
Usage: HOH exclusives used to have cats lined up every week.
HTM
A design collaboration between Hiroshi Fujiwara, Tinker Hatfield, and Nike CEO Mark Parker. HTM is also short for
extra hype and higher prices.
…..
Usage: If the HTM story were a biblical tale, they'd be the equivalent of turning water into wine.
Hypebeast
All of us.
…..
Usage: I'm a hypebeast. You're a hypebeast. We're all hypebeasts.
Hyperstrike
Type of account for Nike dealers who receive very limited product with very little warning.
…..
Usage: You know your favorite shop is the shit if they get the super limited hyperstrike drops.
ISS
Acronym for "In Style Shoes," a website that was once owned by Sole Collector-founder Steve Mulholland, that originated when he scooped up old stock as he traveled the world.
…..
Usage: You're semi-OG if you used to post collection pics on the ISS forums.
Js
Short for Jordans. If you're reading this, they're sold out.
…..
Usage: I live at home still but I got them Js, though.
Lace Swap
This might be super confusing, but this is what it's called when you swap your laces from the originals.
…..
Usage: Nothing makes a GR look more like a Kithstrike than a 3M rope lace swap.
Lateral Side
1.) The outside of the foot, without the arch.
2.) The side of the shoe that is best used for stuntin' on IG.
…..
Usage: The lateral side of the Air Trainer SC always has a Swoosh.
Lows
Sneakers that are designed to rest below your ankles. See Highs.
…..
Usage: You can never go wrong with AF1 Lows in the summer.
Medial Side
The inner side of the foot, which shouldn't be the focal point of your Instagram pics.
…..
Usage: The medial side of an Air Trainer SC doesn't have a Swoosh.
Mercer/21 Mercer
A mythical place in New York City where sneakers manage to sell out before they even release.
…..
Usage: If you are ever visiting NYC, 21 Mercer is a must. 
Mids
1.) Not quite Highs.
2.) The least respected of Air Force 1 designs.
…..
Usage: Read Four Pins once and you'll own a pair of AF1 mids.
Midsoles
1.) The part of the shoe that lives under your feet, but doesn't make contact with the ground.
2.) Best used to house cushioning like Air, Boost or Hexalite.
…..
Usage: Cracked midsoles kill kittens.
NDC
An abbreviation for Nike Dot Com. Because typing the whole thing out was so difficult.
…..
Usage: It's sadderday and NDC f*&%ed me again.
NDS
Acronym for "Near Deadstock." Described as shoes with some wear, but not overly worn and un-cared for. See Beaters.
……
Usage: I only wore these to the mall once; they are NDS.
NIB
Short for for "new in box," as opposed to those of you that put your dirty ass sneakers back in their boxes.
…..
Usage: I got Yeezys for sale, NIB.
N00B
Also known as newb, a term used to describe people that are late to the bandwagon and overtly try to fit in despite their lack of knowledge.
…..
Usage: This N00B is trying to school me on sneakers? FOH.
NOS
Acronym for "New Old Stock." It's rare people care about this anymore, but this is what you would go digging through the back rooms of mom & pop retailers for.
…..
Usage: Find yourself an old mom and pop shop with some NOS and you'll be ISS famous.
NT
1) Short for NikeTalk, a website established in 1999 and used to be responsible for all the sneaker leaks.
2.) The best place on the Internet to get clowned for #NTDenim.
…..
Usage: If your NT membership began in 1999, you're an OG.
#NTDenim
A style made iconic by Michael Jordan, '80s and '90s hip-hop artists, and I'd like to think, yours truly. Basically, mom jeans for men.
…..
Usage: I refuse to wear anything but Levi's 501s, #NTDenim for life.
NWB
See also NIB. Just happens to be a term that is more popular outside of sneakers. Either way, it means NEW.
…..
Usage: I got Air Kanyes for sale, NWB.
OBO
1) Short for "or best offer"
2) An option that ensures that lowballers will offer next to nothing for anything you are selling.
…..
Usage: Yeezy 750 Boost for sale: $1,000,000 OBO.
OGs
1.) Short for original
2) DJ Clark Kent and Russ Bengtson (the opposite of n00bs or retros).
…..
Usage: OGs know what it means to have that 25 PSI back on the Air Max 95.
On Ice
1.) Meaning you have a pair unworn for another day. Not to be confused with
wearing sneakers on ice.
2) A term that Instagram foolios take literally and create corny pictures with.
…..
Usage: I grabbed two pairs – one to rock and one to keep on ice.
Player Edition
A sneaker design intended for a player that is produced and sold at retail.
……
Usage: Ray Allen 13s are player editions that released to the public. 
Player Exclusive
A sneaker design intended for a player that is produced specifically for the player, and
reproduced in other sizes by the PLMs at Nike
so they can resell them at ridiculous prices.
…..
Usage: Any MJ player exclusive Jordans are grail status.
PLM
Short for Product Line Manager.  A person that manages the production numbers and orders for a particular category of a sneaker company's products.
…..
Usage: If you're friends with the PLM, you always have a connect.
Quickstrike
Red Octobers
A term Kanye West created while trying to build hype for his Nike line, until he realized nobody at Nike cared about him and they just wanted to use him to make money. The Red Yeezys never released in October, which means this term shouldn't even exist.
…..
Usage: "Yeezy's all on your sofa. These the Red Octobers" – Kanye West
Remastered
Jordan Brand's way of charging $20 extra for a retro.
…..
Usage: The quality on remastered Jordans means they can charge you more for them.
Reseller
The reason Jordan Brand can get away with charging $20 extra for a retro. Often improperly referred to as "scum of the earth," "pieces of shit," and the reason "the game is fucked up." In short, resellers are entrepreneurs that worked harder to make connections than most sneakerheads are willing to work.
…..
Usage: "I hate resellers" – Everyone who didn't get Saturday's Jordan release.
Restock
The reason you should not try to become a reseller. Also, an excuse to produce more sneakers and create more demand for styles that didn't sell out in the first place.
…..
Usage: We didn't sell out, so we pretended to restock and tweeted out the same link over again.
Retro
Not OG.
….
Usage: Wearing retro shit is old fashioned according to Big Sean.
Sample
A sneaker that was produced with the intention to physically see how the style, materials, or design would feel and function. And also one of the most falsified keyword terms in eBay history.
….
Usage: Sample size is typically 9 or 13 for men.
SB
Short for Nike Skateboarding, an active category within Nike.
….
Usage: Everyone claims SBs are dead but they keep retroing classics.
Sole
The bottom of the sneaker that touches the ground. Sometimes icy, occasionally gummy and always dirty if they're white.
….
Usage: Nothing ruins your soles like wearing your shoes does.
SOLE/SC
You already know!
…..
Usage: SC is the GOAT sneaker magazine.
Special Edition
Abbreviated, that's SE. At this point, it really doesn't mean anything.
…..
Usage: The Jordan XX8 SE didn't have the crazy shroud the regular XX8 had.
Tonal
All one color. For example, the Red Octobers, although not October, are tonal red.
…..
Usage: Why say all black when you could say tonal black and sound so much cooler?
TZ
Tier Zero, although it sounds like some sort of Star Trek time travel speed, TZ is actually the highest of Nike accounts. They receive incredibly limited product and usually sell it out the back door before you have a chance to buy it.
…..
Usage: TZ releases back in the day used to be crazy difficult to get.
Upper
The part of the sneaker that wraps the foot and attaches to the midsole. Great for spilling coffee, ice cream or nacho cheese on, and best when treated with some Crep Protect or Jason Markk.
…..
Usage: The ZX Flux has almost no limitations on how its upper can be designed.
Uptowns
An ancient term that is used to describe Air Force 1s. Scholars have determined the origins have been long lost but all signs point to the man, the myth, the legend, Bobbito.
…..
Usage: "In a fresh pair Air Force One sneakers Uptowns, we call em uppies, when they're on divas." – Rakim
VNDS
Very Near Deadstock. AKA, "Worn once, in the house, only for Instagram…because I can't afford to buy sneakers and pay my rent, eat and go to school, but I'm so thirsty for attention I do it anyway and lose money in the process."
…..
Usage: You know a pair is VNDS when the soles are icy.
White-on-Whites
Air Force 1s, bruh.
…..
Usage: White-on-whites are classic summer time kicks.
Från Complex
Aglets
Aglets
Aglets are those little things that are on the end of shoelaces. They used to be made of simple plastic but now, they come in everything from carbon fiber to custom labeled versions to Jesus piece-matching gold on the Nike Air Yeezy II (which, as you may have found out the hard way, tend to unscrew by themselves). We're sure somebody will be making necklaces out of these things in no time.
Beaters
Beaters
Beaters are those kicks you always choose to wear, even after they've been worn over and over again. In fact, at a certain point, you start to love every bit of "character" that shows in the form of creases, scuffs, stains, and that always lovely stench. Well, maybe not the stench. And without fail, even if you have 1,000 pairs of sneakers, you wind up with a pair of beaters.
Bespoke
Bespoke
In sneaker terms, Bespoke is a one-of-a-kind Air Force 1 designed at Nike's 21 Mercer location where they offer a unique experience of creating a personalized sneaker using a special assortment of materials and finishes, right down to the stitching and labels. It's a true "one of one" sneaker and the experience of creating your own is often on the bucket list of sneakerheads. The term came from suits and shoes, where it simply meant "made to order," or "made to fit." Definitely not off the rack.
Colorway
Colorway
A sneaker's colorway is the particular combination of colors applied to a sneaker. It's also a vastly annoying term, but a necessary evil in this world of ours. Often times, a nickname is associated with the colorway that's found on the box. For instance, the Oregon, the Black Cements and the True Blues are all different colorways of the Jordan III silhouette. Come on people, can't we just memorize the color codes?
Deadstock
Deadstock
Deadstock, often shortened to just DS, is a term used to say that a pair of sneakers has never been worn. We're not exactly sure how it went from "dead stock" to "deadstock," but sometimes you just have to say, "It's a sneakerhead thing." Contrary to what eBay may lead you to believe, a sneaker that has been tried on, let alone "worn only inside" is NOT deadstock.
Deubré
Deubré
Nike is always on top of adding details to their sneakers. The iconic Air Force 1 features on of the most misnamed details in the sneaker world, the deubré (or dubray). Sure, "lacetag" works just as well to describe that little label at the base of the shoelaces, but deubré, the name just makes you sound so much cooler. We think it's French for "whale's vagina."
Flip-Flop
Flip-Flop
It's OK to change your mind but when you make it a habit to call an upcoming sneaker release wack, only to suddenly decide it's "heat" the moment it hits shelves, that's hypebeast characteristics. That's that sh*t we don't like. "Flip-flop" can also refer to what you wear on line during a rainstorm.
Grails
Grails
A bucket list is a list of things you want to do before you kick the bucket. For sneakerheads, grails are the same, in the sense that they're the shoes you have to have before you die. Most grails tend to be uber-rare and extremely limited sneakers but for some sneakerheads, it can be that colorway that you can wear everyday and for others it's that old pair you had as a kid that you wish you would have held onto. Grails are the shoe that complete you… and your sneaker collection. (Not that your collection will ever be "complete" — stop lying to yourself already.)
High Top
High Top
High-tops, not rooftops-high like Wiz Khalifa, more like thunderous slam dunks and roughing people up in the paint high like David Robinson, Moses Malone and Darryl Dawkins. High-tops back in the day were made to give additional ankle support. They were also actual high-tops, meaning the height of the sneaker was well above the top of the ankle. There are very few true high-tops made today, the Supra TK Society in fact, is the first one that comes to mind and it's a skate shoe. Sigh. What passes for a "high" today would have been a low back in the day. Call us lame sneakerheads, but sometimes we miss those days.
Hypebeast
Hypebeast
You know that friend of yours that has to have every new limited release, even if it means selling the pair they just bought last week? The one that buys sneakers based on how many people on Twitter say it's cool? Yep, we all have them. A Hypebeast consumes hype and reacts accordingly. Never forget, as PM Dawn once said: "Don't believe the hype because if you do it might deceive you." And you thought they were one-hit wonders. And, as someone else once said about hype, "as an equal can I get this through to you?"
Hyperstrike
Hyperstrike
The Hyperstrike is the most limited of releases, and it generally drops without warning. Basically, if you're reading this and not in line, camped out and roasting marshmallows right this minute, you are too late. Hyperstrikes are kept under wraps as long as possible and released in extremely limited numbers, sometimes only to friends and family. Tough luck, champ.
Jumpman
Jumpman
Obviously, you should know this but common sense isn't always common. The now-iconic Jordan logo was the brainchild of Nike's Peter Moore, silhouetted from a rookie photo shoot, and most famously debuted on the Tinker Hatfield designed Air Jordan III.
Lows
Lows
This one is pretty self explanatory, with the exception of, well, all sorts of things. Lows, or low-tops, are typically cut below the top of the ankle or lower. Or if it's late in the day and you ain't been on the court yet, call them a short set. Just like with high tops, back in the day lows were higher — the Charles Barkley worn Air Force 180 was actually the Air Force 180 Low, which it decidedly isn't.
Mids
Mids
Mids; hated by most, loved by few, worn by all. When it comes to mids, silhouettes like the Dunk and Air Force 1 are an "acquired taste." They were also latecomers to the party, created due to popular demand. However, trainers and many basketball shoes fall into the mid-cut category without the label, which somehow makes them better. Many high tops have been retroed AS mids, however, which is simply unacceptable.
NIB
New In (The) Box
NIB
NIB is short for new in box, or new in the box. Period. If a shoe has been taken out of the box, as long as you didn't try them on and you put them back exactly as they were, they can still qualify. But they're no longer deadstock, though. Sorry. ("NIB" is also a great Black Sabbath song that we're pretty sure has nothing to do with sneakers.)
NDC
NDC
NDC
With most conversations nowadays taking place in a 140 characters or less, sneakerheads have opted to be more efficient and the acronym NDC has replaced Nike (dot) com, aka Nike's online store. It's a good thing, because Nike.com is so long, we have a hard time remembering it. Also commonly referred to as "f*cking NDC!," as in "f*cking NDC kept crashing when I was trying to cop Yeezys!"
OGs
OGs
Originals. Not a retro, not a re-release, but the first time a shoe released is the only time a sneaker is called OG. It's like code, for original. Don't get caught slippin' and say a retro is an OG because the Twitter sneaker police will ridicule you, because, you know, they have nothing better to do.
On Ice
On Ice
You heard it in Sh*t Sneakerheads Say but all you could imagine was Vanilla Ice rockin' heat? Having a pair "on ice" means you have a pair of deadstock kicks that you haven't worn yet. It's basically a way of trying to one-up someone and prove your sneakerhead abilities to avoid wearing your shoes or purchase multiple pairs. It's almost as cool as being on a boat motherf*cker!
Player Edition
Player Edition
A player-edition sneaker is one that is designed for a specific player, and then made available at retail, oftentimes as a quickstrike or limited release. The Ray Allen Air Jordan XIII is a great example of this, Boston Celtics colors, Sugar Ray's signature on the tongue and released in limited quantities so that some fans get a chane to wear their hero's shoes.
Player Exclusives
Player Exclusives
Slightly different than "player edition" but still abbreviated with the same PE acronym, a player-exclusive sneaker is one designed specifically for a player and never intended for retail. Most of the time, these are only available in the size of the player they were designed for. Colorways are unique, details are even better and every so often you'll see these land on eBay. Be prepared to spend some serious bread, though, there's usually only a handful of these made in the whole world.
Quickstrike
Quickstrike
The term Quickstrike and the shortened "QS" version began showing up on boxes in the early 2000s. Back then, it was an unannounced release that hit the stores quickly and was in limited quantities. With the Internet giving us a look at sneaker rumors what seems to be years before they release, now it seems even a QS release gets can end up discounted on outlet shelves. (Or we could just be saying that so we can get our hands on them before you.)
Reseller
Reseller
A reseller is someone who buys sneakers (usually in bulk) with the intent to sell them. Love them or hate them, they're a part of this sneaker thing and they're not going away. They make it hard Some of them provide you with a chance to get OG releases that you won't find anywhere else. Others, they walk out of the local mall carting a full size run of those retros you won't be able to get, gloating and taking pics for Instagram along the way. Guess which type makes us bitter?
Restock
Restock
A restock is simple, a retailer acquired more of the sneakers that recently sold out. In other words, those retros you just missed out on Friday and picked up for $100 over retail off eBay, yeah, those are now available again for retail. Have you read our 10 Signs You're A Lame Sneakerhead? Don't worry, though, it happens to us all at some point.
Retro
Retro
A retro model is a sneaker that came out previously that is released again. Retro sneakers are simultaneously the best and worst thing about sneakers. On the one hand, a retro model (aka bring-back, throwback, re-release) gives most of us the chance to grab a pair of shoes we either couldn't get before, or we wore so much we gotta have another pair. On the other hand, it's retros that seem to be the highest in demand on the resale market, making them harder to come by because of the quick buck people think they can make off of them. But we'll take any retros we can get, really.
Sample
Sample
Generally speaking, this is an early makeup of a shoe that's made so designers and retailers can see upcoming models. There are different types, of course. "Looksee" samples are typically in a size 9 and made for the reason above. "Weartest" samples are made in various sizes (basketball samples are most commonly size 13) to see how a new sneaker performs. And "player" samples are just another way of sayong "player exclusives." Samples occasionally turn up on eBay or at company sample sales (or at Portland consignment shops) and are definitely sought after in some circles.
Size Run
Size Run
A size run of sneakers refers to the amount of sneakers a retailer, or reseller, has. Typically referred to as a full size run, which for guys sizes, most of the time includes sizes 6 through 12. Other variations of the term may include, partial size run, when some sizes are not available and no size run, which is of course when the Hypebeasts and resellers beat you to a release.
Tonal
Tonal
Not to be confused with mythological beliefs as pushed by Wikipedia, to sneakerheads, tonal is a single-color makeup. It's kind of like, two-tone, but only minus one. Tonal is the cool way of saying a sneaker is all one color.
Upper
Upper
When describing a shoe, the upper is essentially any portion above the outsole and midsole. Upper or uppers, usually consist of materials, colors, straps and sometimes even wings. Sadly, sometimes uppers are hybridized and bastardized into gaudy creations (no, not you, Jeremy — you're cool by us).
Uptowns
Uptowns
Uptowns, uppies, or classics, nicknames for the most iconic sneaker of all-time, the Nike Air Force 1, are endless. The term "Uptowns" came from the popularity in uptown NYC hoods like Harlem, where the white-on-white Air Force 1 low will always be a favorite sneaker.
VNDS
VNDS
Short for "very near dead stock," this term began popping up on for sale postings throughout sneaker forums many years ago to describe a sneaker's condition. In recent years, increasing the number of "very" in your near deadstock kicks for sale has become a trend we can't condone or understand. We assume if your kicks are VVVVVVVVNDS, you're clearly trying to hide something. Basically, the way it should work is this: If the shoes have never been touched, they're DS. If they've been tried on, they're NDS. If they've even touched the ground or taken a single step — them shits is used, holmes.
ZigTech
ZigTech
Introduced in 2010, Reebok's ZigTech has become the cushioning system of choice across their many sub-categories, such as running, training and basketball. While the tag line "Energy For Your Feet" might not be exactly the way we'd describe it, Zig cushioning gets the job done and has been handling cushioning duties for John Wall through his first seasons in the NBA. ZigTech is just one example of "Vis Tech," AKA visible technology, which has been a prime mover for athletic shoes ever since Air broke out of the midsole.
Deadstock – DS – Is one of the most common terms used amongst sneakerheads. It implies that the shoe up for sale is brand new and never worn or tried on.
Very Near Deadstock – VNDS – If a shoe is worn slightly but is close to deadstock condition.
Near Deadstock – NDS – If a shoe is worn consecutively and shows slight wear but can pass as deadstock if cleaned and worked on.
Limited Edition – LE – A shoe that is produced in limited quantities and is only available through a select few retailers.
Player Exclusive – PE- A shoe that was produced under the supervision of a specific athlete and customized with certain colors or patterns that are designed accordingly to the athletes team or country affiliation.
Skateboard – SB – A shoe line dedicated to Skateboarding.
Original – OG – A shoe that was introduced before a retro version was released. This term is best associated with Nike shoes.
Air Max – AM- Nike initially introduced the the Air Max technology in 1987 on the Nike Air Max 1. The shoe is supported by an air cushioning that is placed underneath the foot.
Special Edition – SE – A shoe that celebrates a certain occasion and is released in limited quantities. This term is best associated with Nike shoes.
Reflective Material – 3M – A reflective technology commonly placed on sneakers produced by corporate conglomerate Minnesota Mining and Manufacturing Company.
ACG – All Conditions Gear – Is a collection produced by Nike focusing on outdoor sports such a mountain climbing, hiking and long distance walks. The ACG collection is best known for incorporating materials that comply with various weather conditions.
Jordan Brand – JB – A shoe line based around Michael Jordan. Shoes part of the line are also associated with the Air Jordan trademark.
No Fly Wire – NFW – Futuristic Nike models have incorporated the special flyer wire material, several pairs that are associated with the material were not produced with it and were categorized by NFW.
HTM – A set of shoes designed by Hiroshi Fujiwara, Tinker Hatfield, and Mark Parker. HTM is the first letter of each designers name.
Cool Gray – CG – CG – Cool Grey, usually used when talking about the Air Jordan 3, 4, 9, or 11
Lifestyle – LS – A special release typically associated with Jordan Brand which ties in matching clothing and sneakers. Generally lifestyle releases are limited.
Defining Moments Package – DMP – A package which consisted of an Air Jordan XI and Air Jordan VI, the release celebrated two pivotal points in Michael Jordans career. The package was limited and is a highly sought after item.
Air Force 1 – AF1 – One of the first trend setting shoes that comes in a traditional white/white colorway and over 3000+ random colorways. The shoe is produced by Nike and is one of the best selling shoes of all time.
Grade School – GS – Shoes produced for infants and children. A term that was invented by Nike.
General Release – GR – A shoe that is made available by most sneaker retailers, it is not a limited model and can be obtained quite easily when released.
Blue Ribbon Sports – BRS – The original footwear company started by Phil Knight. It would eventually lead to the establishment of Nike.
New In Box – NIB – Shoes that are never taken out of original packaging and are offered to consumers using the aforementioned terminology.
Collaboration – X – It is common amongst footwear companies and streetwear brands to collaborate on projects. To symbolize the combination an X would be used between the two company names I.E. adidas x 10 Deep.
Heat – Hard to find shoe models that are no longer available in retail stores.
Holy Grail – A shoe that has both sentimental and monetary value to the owner and supersedes the rest of the shoes in ones collection.
Sample – A shoe that is used for either promotional or wear test purposes.
Prototype – A sample that is never released to the public and is typically used for wear test purposes.
B-Grade – A shoe with flaws that is made available at manufacturer outlet stores.
Beater – A shoe that is worn on a daily basis without care.
Retro – A shoe that is re-released and molded to the specification of the original model.
Quickstrike – A shoe that is released in limited quantities in specialized retail stores.
Hyper strike – A shoe that is released in extremely limited quantities and is not advertised or promoted till the shoe is made available to the public.
Bred – A Jordan shoe with a black and red colorway.
P-Rod – A line of shoes themed behind skateboarder Paul Rodriguez.
Hype – A shoe that receives a lot of attention before the actual release date.
Hypebeast – A person who takes the street wear culture up a notch and wears some of the most expensive and sought after items available.
Detta är taget från DOPEST
A
ATC (Add to cart service) – Oftast en betaltjänst som gör det enklare och ökar chansen att få tag på en produkt genom att programmet automatiskt lägger in den efterfrågade varan i varukorgen så att man ska kunna genomföra köpet så snabbt som möjligt. Går också att se ACT som en BOT.
B
BACKDOOR: Utnyttjar sitt nätverk/vänskap till någon som har möjligheten att lägga undan den eftertraktade produkten åt dig, exempelvis butiksägare och butikspersonal.
BEATERS: Sneakers man använder vid sämre väderförhållanden.
BIN: Förkortning för "Buy It Now", "Köp nu" på svenska. BIN innebär att säljaren accepterar budet direkt om man erbjuder det efterfrågade BIN priset.
BNWT: Står för "Brand New With Tags" och innebär att produkten är ny och oanvänd med tagsen kvar på plagget.
BNWOT: Står för "Brand New Without Tags" och innebär att produkten är ny och oanvänd men utan tagsen.
BOGO: En sammanslagning av orden "box" & "logo" och används oftast för att beskriva Supremes populära box logo hoodies och t-shirts.
BOT: Funktion/Program som gör det möjligt att genomföra ett köp automatiskt, vilket innebär att man kommer åt produkten snabbare än vad som är möjligt att göra för hand. Det finns även botar som gör att man slipper köa, vid exempelvis köp av YEEZYS på adidas.se/yeezy.
BOX FRESH: När skorna är helt nya och inte ens tagits upp ur skokartongen.
BUMP: Förkortning för "Bring Up My Post". Kan även förkortas med "B" och skrivs precis som det låter för att lyfta upp och uppmärksamma ett inlägg till toppen av ett flöde igen
C
CAMPING: Syftar i streetwear-termer på att vänta utanför en butik hela natten för att hamna först i kön och kunna köpa en limiterad produkt.
CLEAN: Stilrena/minimalistiska/nya
CLEAROUT: "Utrensning", används oftast när man säljer flera plagg samtidigt. Syftar på att man rensar garderoben.
COLLAB: Står för Collaboration och beskriver ett samarbete mellan varumärken och andra designers/artister.
COLORWAY: Färgställning
CONFIRMATION: Bekräftelse på köp via email/sms eller annan typ av meddelande. Används exempelvis när man signat upp för raffles.
COP: Köp
D
DEAD STOCK: Används när en produkt som säljs är helt oanvänd.
DSWT = Dead stock with tags
F
F: Används i svenska sammanhang som förkortning för "följer". När en person vill följa en diskussion eller ett inlägg.
FAKE: Engelskt ord för "falskt" och används när en produkt inte är äkta.
FIT: Hur du klär en produkt eller sneaker.
FLACKING: När en köpare drar sig ur ett köp efter att man har kommit överens om allt. Beskrivs ofta också som tid-slösare.
FLEX: När någon skryter
F&F: Friends & Family. Hänvisar till när en produkt inte är tillgänglig för allmänheten utan bara till "vänner och familj".
FRS (Full Size Run): När en sneaker finns tillgänglig i alla storlekar.
FT (For Trade): När man vill byta en produkt mot en annan.
FUFU: Förkortning på Fugazi och syftar på något som är uppenbart fake.
FT: Acronym for "For Trade" (in exchange).
G
GRAIL: En produkt som är väldigt eftertraktad och svår att få tag på.
H
HEAT: Något som är väldigt eftertraktat och hett på marknaden.
HMU (Hit me up): Används för att kontakta en köpare för att exempelvis få mer information om en produkt som säljs.
HO (Highest Offer): Högsta bud.
HOLD: Används när en säljare håller en vara i väntan på att ett överenskommet köp ska genomföras.
HYPE: Oftast en limiterad produkt där efterfrågan är högre än utbudet. Då skapas en hype. T.ex. YEEZYS
I
INSTACOP: Köpa en produkt på en gång.
IN-STORE: När en vara finns tillgänglig i butik. Ibland exklusivt i butik.
L
L/W (Lose/Win): Används för att beskriva om man lyckats få tag på produkt i fråga eller inte (för retailpris).  L= Man har misslyckats och W= Man har lyckats.
LIT: Utryck för att godkänna/bekräfta något som hett/fint.
LOWBALL: Folk som lägger skambud/bud som är långt under efterfrågat pris
LC (Legit Check): Oftast en förfrågan där man ber om hjälp att få en produkt autentiserad av andra personer. Brukar användas när köparen är osäker på en produkts äkthet och kvitto saknas.
LPU (Latest Pick Up): Används oftast i communities när man ska visa upp sina senaste inköp (av hype-produkter).
N
NIB (New In Box): Beskriver sneakers som helt nya, fortfarande i skolådan.
O
OBO ("Or Best Offer"):. När man säljer en produkt via budgivning till högsta mottagna budet.
P
PC (Price Check): Används oftast i communities för att få en estimerad värdering på en produkt från andra personer.
PFA (Picture for attention): Används när man vill uppmärksamma ett inlägg och gör det genom att posta en bild som fångar intresset.
PLUG: En person som visa sitt nätverk/sina kontakter kan hjälpa till med att få tag i en produkt som annars är svår att få tag på. Exempelvis limiterade sneakers.
PM (Private Message): När man skickar ett direktmeddelande/privatmeddelande till någon.
PROXY: En mellanhand som hjälper till med ett köp. Exempelvis någon som bor i ett annat land där en specifik produkt finns tillgänglig och mot betalning hjälper till att köpa produkten till personen som efterfrågar produkten.
R
RETAIL: Syftar oftast på ordinariepris/butikspriset på en produkt.
S
SE ("Special Edition"): Förkortning som används för att uppmärksamma om att produkten ifråga är en special version.
S/O ("Shout Out"): Används oftast för att ge någon beröm alt när man vill visa sin tacksamhet offentligt
SOLD: När en vara är såld
SOLD OUT: När en vara är slutsåld via officiella återförsäljare
T
TAG: Ett förtydligande med ditt namn eller någon typ av identitetsbevis som inkluderas på bilderna när du säljer ett plagg/en produkt. Detta görs för att säkerställa att personen som säljer varan faktiskt har den och inte bara tagit en bild online.
Tri-Ferg: Namnet på Palace Skateboards berömda logga, läs mer om den här.
TTS (True To Size): Används för att beskriva storleken på ett plagg. True To Size indikerar att storlekarna i detta fall är normala.
U
USED: När en produkt är använd. Brukar kompletteras med en beskrivning på skicket.
V
VNDS: Står för "Very Near Dead Stock".
W
W/L (Win/Lose): Används för att beskriva om man lyckats få tag på produkt i fråga eller inte (för retailpris).  L= Man har misslyckats och W= Man har lyckats.
WDYWT ("What did you wear today"): Används för att visa upp dagens outfit.
WTB/WTS/WTT (Want To Buy/Want To Sell/Want To Trade): Används i inledningen av ett inlägg när man vill köpa/sälja/byta produkt/produkter. Detta så att det blir enklare att se vad personen som postar är ute efter att göra; köpa, sälja eller byta.
X
X: Används ofta i samarbeten, exempelvis adidas x Raf Simons eller Nike x Off-White
What does DEADSTOCK actually MEAN?

** Jag HAAAATAR att folk använder denna term helt fel numera! "Deadstock 9/10, endast använda 10 gånger" osv osv.
Deadstock VAR ett par skor som ingen ville köpa, som låg på lagret bortglömda mer eller mindre, till att det var ett par sålda skor ICKE upptagna från lådan.
Som jag har flera par skor som jag ännu inte har använt eller ens prövat, men jag har bara ett enda par Deadstock, och det är enbart för att jag köpte två likadana par och visade bara det ena paret i min unboxingvideo, det andra paret där har jag bokstavligen inte ens lyft locket på lådan.
DET är deadstock!
Men idag… Ja nu ska jag se resten av videon.
** Jag har faktiskt aldrig hört ordet användas för gamla skor som inte släppts som retro, alltså av just den anledningen.
** Nope, är de uppsnörade och prövade i butik eller inomhus hemma så är de inte Deadstock.
(Visited 46 times, 1 visits today)